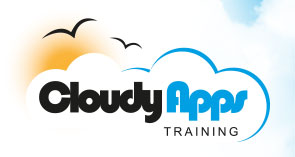 Introduction to TinyOS Programming
Duration: 5 Days
Course Background
TinyOS, originally developed via collaborative work involving the University of California, Berkeley Intel Research and Crossbow Technology is a free open source component-based operating system that has been ported to a number of microprocessor architectures. TinyOS written in the nesC as a collection of cooperating tasks and processes. IPv6 support in TinyOS is one of the more widely AdHoc network operating systems, and with BLIP 2.0, a reimplementation of IPv6 in TinyOS, supports 6lowPAN TinyRPL and CoAP. This intensive 5 day course is for experienced embedded C programmers and is designed to get them up to speed with implementing TinyOS based AdHoce sensor network applications.
Course Prerequisites and Target Audience
Attendees are assumed to be experienced embedded C programmers with some experience of embedded system networking. Knowledge of Linux is also assumed.
Course Outline
TinyOS - an introduction and overview
TinyOS architecture and application development framework

Motes - concepts and overview
Overview of NesC and a comparison of C and NesC
Introduction to NesC and the TinyOS application development framework
Basics of TinyOS NesC programming

TinyOS nesC Programming - Details

nesC and the C preprocessor
Introduction to Components and Interfaces
TinyOS data structures

BitVectorC
QueueC
BigQueueC
PoolC
StateC

Implementing components and interfaces
Split phase interfaces

More advanced TinyOS programming

Configurations and wiring
Timing and event handlers
Tasks and split-phase calls

Networking and persistence

Single-hop networking
Multi-hop networking
Storage
Mote-PC communication

TinyOS and 6lowPAN

Overview of IPv6 and 6lowPAN
Overview of BLIP 2
6loWPAN and 802.15.4 on TinyOS
TinyRPL- Implementation of RPL (IETF's IPv6 Routing Protocol for Low-power and Lossy Networks)
Introduction to CoAP (Constrained Application Protocol)
Developing 6lowPAN applications with TinyOS

TinyOS target platforms

Tiny OS on ARM Cortex M3/M4
TinyOS on Atmel Atmel AVR
TinyOS on 8051
TinyOS on MSP430